!-DHTML scripts by Dynamic Drive (http://www.dynamicdrive.com)-->

Warning: mysql_connect() [function.mysql-connect]: Too many connections in /home/admin/domains/check-crypt.com/public_html/ru/config.php on line 4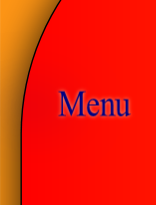 This picture shows the injury to my left leg. I nearly lost that too. I managed to walk out of the Sari Bar with that wound. If I didn't walk out then I would have been burned alive. I also sustained shrapnel cuts in my back, deflated lung, hole in my thigh and right torso plus perforated eardrum). You are probably quite shocked by these pictures but what you see is the harsh reality of what happened. But I survived.


That day was horrendous! What happened that day made the program "Casualty" look like a picnic. The hospital was overwhelmed with casualties and ran out of antibiotics. Gangrene entered my lower right arm and had to be amputated when I was evacuated to Darwin in Australia. I'd be a dead man if the Australians hadn't evacuated me. The British government would have left me for dead in Bali and yet the British Honory Consulate in Bali received OBE (Order of the British Empire) awards. I write these words with no doubt in my mind.
I know what really happened. I also have written statements from those who looked after me that day. It was very difficult for me finding out these things when I returned to Bali on the first anniversary in 2003. To be told that "They would have left you there to rot!" was very shocking. I cried all night.

I made a formal complaint to the Parliamentary Ombudsman. The results of the investigation can be found here.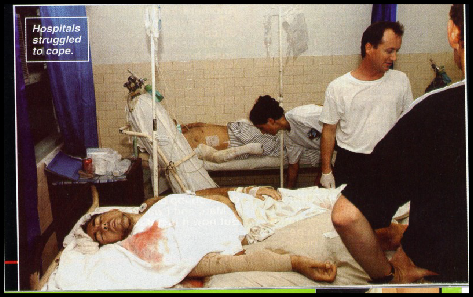 This is me lying seriously injured in the Sanghla hospital in Bali, the day after the bombings. The man in white (Dr Allen Kermode), a doctor on holiday from Perth, saved my life. I will never ever forget the time I opened my eyes and Allen was looking down at me forcing himself to smile while squeezing a drip into me so I would survive evacuation to Australia. It was then I realised I was in a bad way. The man in black (Dr Stephen Hodby) also on holiday from Perth saved my life too.